Large companies hire accountants to manage finances, but most small businesses cannot afford accountants. So hiring a professional virtual bookkeeping assistant can be a great option for small business owners.
Managing a business alone is very difficult and time-consuming. The good news is that there are virtual accountants to keep you stress-free.
"Behind every successful businessman is a great accountant."
A professional virtual bookkeeping assistant will help you keep your finances up to date and allow you to focus on the professional tasks you need to grow your company. They will work remotely for you.
Find out the benefits of outsourcing virtual assistant bookkeeping services and how they can help you financially.
Benefits of a Virtual Bookkeeping Assistant for Your Business
Virtual bookkeeping has never been in high demand. The growth of a company depends on its financial record keeping. With the help of cloud accounting, your accountant can easily access virtual bookkeeping services. Here are some of the most important benefits of a Virtual Accountant job:
No late payments
Suppose, you are constantly late for payments. In this case, the Virtual Bookkeeping Assistant will help you take care of your receipts for lenders and suppliers. They will also have a keen eye on checking your balance to keep the business going. In addition, a Virtual Bookkeeping Assistant helps you with your billing, fulfills requirements, returns, tracking, etc.
Key Performance Indicators (KPIs)
Key Performance Indicators measure how effective a function is in your business. KPIs are used for understanding a company's financial position, such as the income statement, cash flow statement, and cash delivery schedule. The virtual bookkeeper manages these three reports. The virtual bookkeeping assistant's responsibility is to enter everything in the book and ensure that all records are up to date.
More time for you
Of the many benefits of a virtual bookkeeping assistant, the most vital is that he/she helps you get plenty of me-time. We all know that financial management is a time-consuming task. That's why you should consider hiring a virtual accountant who allows you to focus on core business tasks rather than bookkeeping tasks. This burden is not right for you and your business, so hiring a virtual accountant to handle your accounts is best.
Sources of income
As your business expands, your customers will also increase. Unfortunately, this will make it difficult for you to manage different customer accounts yourself. So a skilled virtual assistant in bookkeeping will help you manage various client accounts using different software that can easily tell you how important they are to the business.
Structured financial statements
Organizing financial statements is the key to business success. Therefore, the company must keep financial records. Virtual assistants will help you maintain and manage your company's financial documents understandably. This information will help you build a better future for your company.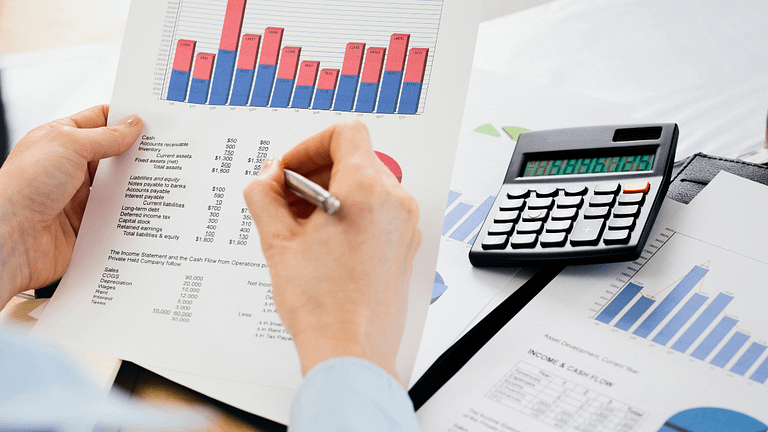 Tax preparation
The complexity of tax law is increasing every year. With each change of rules, the demand for bookkeepers to help businesses keep their financial records neat, file tax returns, and save time is high.
The IRS does not provide an extension for tax payments. So calculating your taxes and making sure you pay on time is a nightmare for any business owner. But if you don't know how to calculate your taxes, this is a nightmare. Virtual bookkeeping assistant knows the most used tax preparation software, and it will help you pay your taxes. In addition, he will make sure you are up to date with the amount to be paid.
Economical
The most important advantage of hiring a Virtual Bookkeeping Assistant is cost-efficiency. They save you money in terms of
You pay for the work they will complete.
Since they work remotely, you don't have to spend on office supplies, additional staff benefits, pensions, etc.
You don't need to provide laptops, WiFi, etc., to the employees.
Legal issues
It is tough for a proprietor to keep up with new tax rules and regulations. Not updating these rules can be a big problem for you. A virtual accountant on your side will help you keep track of these rules and keep you updated. They also comprehend better by reading and conveying the details to you.
Financial Services
It is important to keep clear business records. Virtual Bookkeeping Assistant helps you with financial services such as:
Account Services
Management of purchase and sale orders
Business plan development
Financial management
Bill-tracking
Invoicing
Company buying and selling management
Profit and loss statement
Bank statement
Cash flow analysis
Salary service
Employing a virtual accountant makes managing payroll easier than ever. The accountant keeps tabs on basic data, so you don't have to measure your payroll services constantly. In addition, he/she helps you create payroll tax reports that accurately measure your company's position.
Audit list at the end of the year
The biggest advantage of a virtual bookkeeping assistant is that you don't have to worry about year-end adjustments. End-of-year accounts require someone with significant experience in managing accounts.
The virtual bookkeeper will help you create reports, correct errors, fill out balance sheets, fill in profit and loss statements, and coordinate numbers. This detailed thinking leads to a more accurate business picture.
Frequently Asked Questions for Virtual Bookkeeping Assistant
Which business is suitable for virtual bookkeeping?
Companies that pay taxes are candidates for virtual accountants. Every business needs to maintain financial resources; if you are a growing business, updating your finances is essential for your company's growth.
What are the responsibilities of a virtual bookkeeping assistant?
Basic bookkeeping tasks include creating balance sheets, ensuring your bills are paid on time, creating invoices, helping to create year-end reports, maintaining financial statements, sending payment reminders, and more.
I don't know anything about bookkeeping services. How do I know which virtual accountant to hire?
Choosing the right bookkeeper can be challenging, so outsourcing companies like Perfect Virtual Team can help you find the right virtual bookkeeping assistant for your needs.
Last Thoughts
We understand that: In the early stages of business growth, your budget is low, but if your company does not know the benefits of effective bookkeeping, you risk compromising your efforts to grow your company.
A virtual accountant's role is to remove the corporate accounting burden. So hiring qualified bookkeeping experts will help you ensure that your books are completed on time and accurately.