Consider this situation – you are shopping for new home decor and choose to search online for the perfect sofa set. You will type "sofa sets on google," and a list of different sites will appear on your search engine. Which links on the list are you attracted to?
A study of more than a billion search results shows that more than 25% of people enter the first few links on a search engine. So what determines which links appear first in search engine results? The result is Search Engine Optimization, more commonly known as SEO. So it is clear that if you want your business to stand out from your competition, you must strategize your marketing with SEO.
In this writing, we will look at the significance of Search Engine Optimization, and how it can be an essential factor for your digital marketing. Also, why Virtual SEO Assistant is the best option for your business.
Impact of Search Engine Optimization on business
Many companies believe that SEO is an old concept and has no place in today's digital marketing strategies. Some small businesses may even consider it as an unnecessary expenses in their already limited budget. However, there can be nothing beyond the truth.
Since 2020, e-commerce has grown rapidly, more than 33% in 2020 alone, which is nearly $ 800 million. As we enter the post-pandemic era, online shopping is here for various reasons – such as convenience, versatility, technological advancement, and an overall better customer experience than shopping in a store.
So, when many businesses choose to shop online, you must do everything through your means to ensure that your company does not get lost in the sea of online search results.
E-commerce growth
For those who think SEO is a cost, it is not. According to the Search Engine Journal, the cost of inbound lead in Search Engine Optimization (SEO) is 61% cheaper than outbound ones like cold calling. Moreover, since Search Engine Optimization is not a paid form of advertising, unlike search Engine marketing, you only need to hire a qualified SEO expert. And if you decide to hire a virtual assistant to handle your company's Search Engine Optimization, your expanse will be even lower.
Why your business needs search engine optimization
It helps companies to stay relevant
People are continuously browsing the internet for information. Google evaluates approximately 63,000 search queries per second. Therefore, for your business to remain relevant and competitive in the marketplace, it is important to adapt to this new digital culture where the information people are looking for is just a few clicks away.
A few clicks
This is a great scope for small businesses to find themselves among the big names in the market. With the help of your Virtual SEO Assistant, you can specifically target your geographic area with remote SEO assistance. Since 53% of searches go to the first link on the search engine results page (SERP), a skilled remote SEO assistant will include all relevant keywords in the title and descriptive content to ensure maximum results.
It helps build your brand credibility
Don't get me wrong. Search Engine Optimization (SEO) is not a way to trick web surfers into clicking on your website link.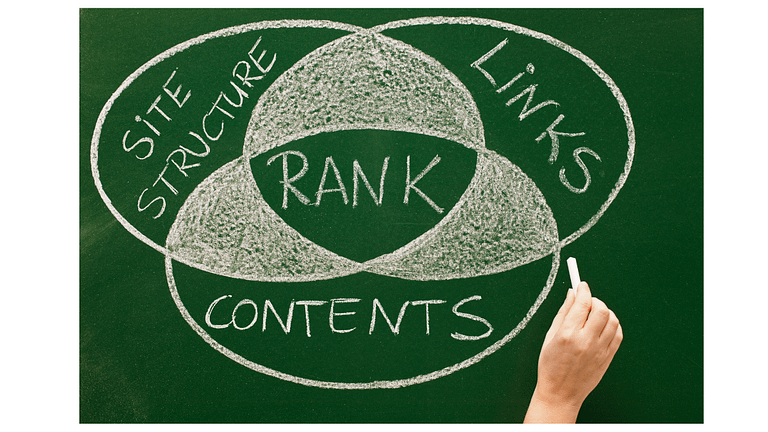 Search Engine Optimization is a great way to publish informative and educational content on your website that helps you establish authority and credibility in your industry. This can be achieved in two ways –
On-page SEO: SEO content on your website and social media platforms in your domain.
Off-page SEO: This is a way to increase your domain authority through backlinks by posting blog-like content on other websites.
SEO – Off-page on page
Updating your website regularly with blogs and sharing content with other websites in the internet community by contributing to their pages is a long and time-consuming process. As a business owner, you may not have time for that in your busy schedule. By hiring a virtual social media assistant, you can focus on growing your company and ensure that the content of your business is taken care of professionally.
Stable
Many business owners may be wary of using SEO because it does not deliver results as quickly as other types of targeted marketing like PPC. Pay-per-click may seem tempting with immediate results, but it's not long-lasting. First, pay-per-click marketing is expensive, and second, results are short-lived.
Organic traffic
However, with SEO, even if the results take longer to appear, they remain stable for long period, allowing you to experiment with more types of content. Also, SEO brings high ROI over time. When it comes to search engines, people always prefer organic search results. People are less likely to trust the advertising pages, which is evident in the results, as the first five organic answers make up 67.60% of all SERP clicks. A skilled virtual assistant will know how to get the most out of SEO and take advantage of organic marketing to benefit your brand.
New opportunities open up
We've discussed how SEO can help you attract local customers. However, SEO is a great way to increase your regular customer base. In the past, while people needed to come to the store to buy your products, the growth of e-commerce made it easier for people across the country and even the world to access your products.
New opportunity
With the help of Virtual SEO Assistant, you can expand your reach beyond your geographical location, attract a larger audience, and organically bring more traffic to your website. There are approximately 263 million online shoppers in the US, and this is a great time to take advantage of the situation with SEO to increase your customer base.
Why choose a virtual SEO assistant?
Whether you're a small business or just starting your entrepreneurial journey, sometimes you don't have the budget, office space, or infrastructure to have a full-time marketing team. However, this does not mean reducing the quality of work or hiring an ineligible person due to a lack of funds.
A virtual assistant is a highly-skilled personal contractor who works part-time, so you get the best quality work possible without having to cut back on your company's budget. With Virtual Assistant, it's easy to increase and decrease your team size according to the business's needs.
To get better value, we suggest hiring virtual assistants who also have experience in social media, as they have a wide range of skills. For example, social media virtual assistants are trained in SEO, content writing, graphic design, and more, making them invaluable to your organization.
Excellent content deserves a superb ranking
As a business owner, you put your mind and soul into building your brand and product, which deserves as much attention and reach as possible. With a skilled virtual assistant, you can create the best content for your brand and ensure it reaches the right audience. We hope you enjoyed the article and realized the importance of SEO in growing your business.