Why is inbox management important?
Managing your inbox is important as it can help keep your email organized and inbox orderly. With folders, labels, and filters, you can quickly find emails when you need them. Additionally, deleting or saving emails after reading them makes email management easier. You can also create email notifications so that you will be notified when a new email arrives. In any case, managing the inbox is a must for anyone who wants to track their email correspondence.
This is an important topic because managing incoming mail can affect the productivity of a virtual assistant. If email management isn't effective, it can get stuck with messages that can't be handled immediately or even urgent emails that need immediate attention or response.
Emails are collected, and this backlog creates a constant need to prioritize incoming mail activities throughout the day. Unfortunately, this can often interfere with each virtual assistant's ability to work on other projects.
Managing email is an important part of the virtual assistant role because email is one of the most popular communication tools in today's business. It also provides a great platform to outsource time-consuming tasks in your day-to-day work, such as bookkeeping and administrative tasks. In addition to serving as a liability tool for each virtual assistant, the inbox can also be used as a platform to track the performance and efficiency of your virtual assistant.
Does my virtual assistant help?
Email management tips are needed for virtual assistants who want to increase inbox efficiency and clean their inboxes. A virtual assistant should be able to administer clutter by creating folders, labels, and filters to easily retrieve email in the future. Managing the inbox is an important part of the role of the virtual assistant as the inbox is commonly used to communicate with customers.
Managing your virtual assistant email can be difficult, but with the right tips and techniques, managing your email will be easier. For example, you can quickly find emails with folders, labels, and filters when you need them. You can also set notifications so you will be notified when a new email arrives.
In any case, you need to manage your virtual assistant's inbox. Confusion makes it hard to find an email when needed, and a crowded inbox keeps you from going through all your messages.
13 Smart Habits to Help Manage Your Email Inbox Forever
1. Inbox Management Basics
When managing your inbox, your virtual assistant has a few basic things to remember. First and foremost, keeping your email tidy is important. This means that your VA will either delete or archive emails regularly and manage folders for different types of emails.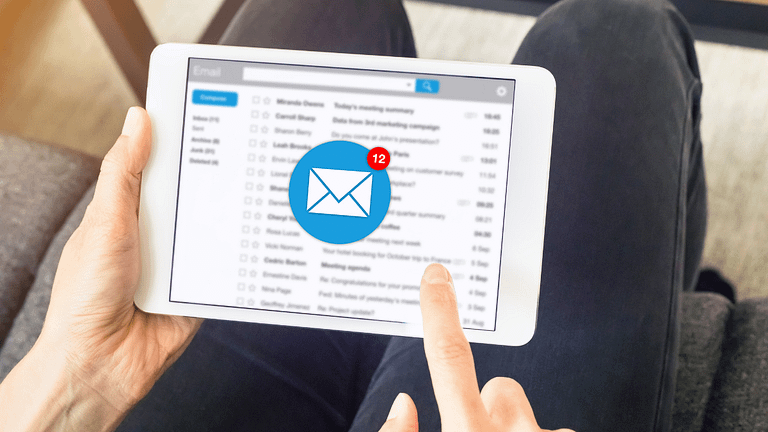 Another important element of email management is responding to emails on time. Your virtual assistant should ensure that emails are read and answered within 24 hours as soon as possible. This will help prevent your email from being confusing and confusing.
Lastly, set some guidelines for your virtual assistant in your email. For example, you might want them to check your email at certain times of the day. Maybe you want to check a few folders, or you prefer to read your email account every day.
2. Use folders, labels, and filters
One of the best methods to arrange incoming emails is to use folders, labels, and filters. Putting your email in the right folder will help keep your email organized and save you time finding the email you need.
You can build up separate folders for different types of incoming messages and emails. You can also create labels for various topics, such as 'Urgent' or 'Read' for time-sensitive emails. You can use filters to sort messages into folders or brands based on specific criteria, such as the sender's email address or subject line.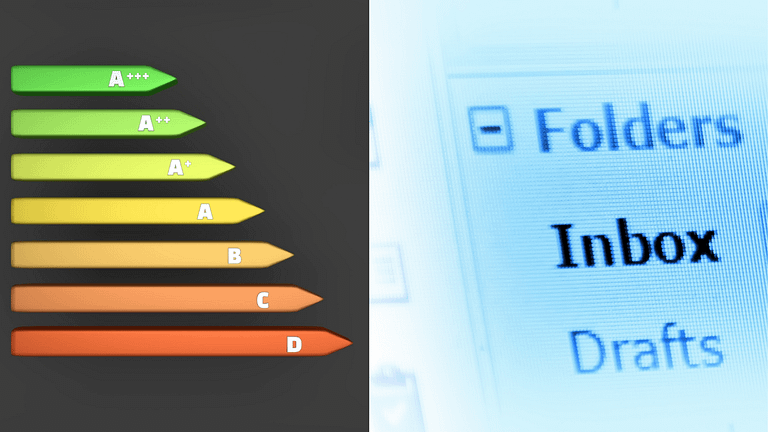 This method can be especially useful if you receive emails from multiple sources. This will help you quickly filter promotional emails and other things that may return to your spam folder. It also helps identify emails that need urgent help and helps get them directly to your primary inbox.
Another tip is to create a main category for your labels. This adds another layer of email organization that ranks each email with a named file. Message filters help automate the organization of incoming email messages. For instance, you can form a rule that retrieves all messages from a specific sender
3. Delete or send the email as soon as you read it
Deleting or sending emails as soon as you read them can help keep your mailbox organized. This will help eliminate confusion and help email management. You can delete the email or save it in a folder depending on the contents of the email.
If you decide to delete previous mail, use the 'Deleted Items' folder so that you can recover it if necessary. And if you choose to send an email, make sure the folder is easy to find and use.
This management tip can help your virtual assistant save time to be more efficient and effective in his/her work.
By following these simple email management tips, you can have a tidy inbox in no time and maybe even an empty inbox.
4. Set up email notifications
One email management method that can help virtual assistants manage their inboxes is to set up notifications.
Doing so can alert them when new messages are received and take immediate action. This is especially useful for virtual assistants responsible for managing multiple inboxes.
Email programs like Microsoft Outlook or Gmail can configure notifications to send alerts via email or text message.
Email alerts can also be managed straight from the inbox.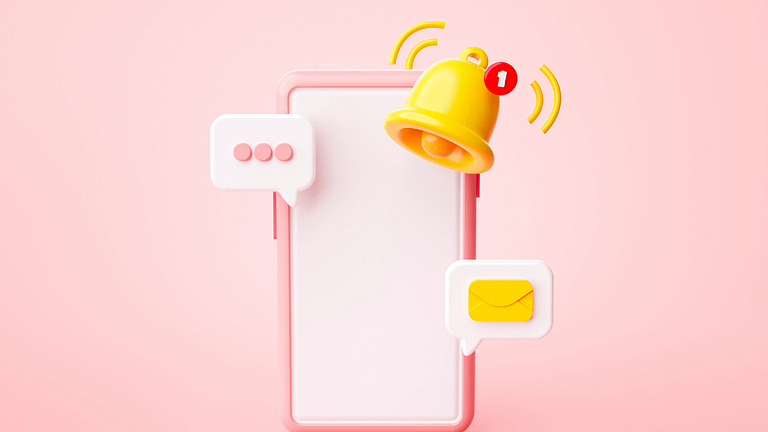 For example, Gmail alerts are sent to a virtual assistant's email or phone based on whether they have configured phone push notifications for the Gmail mailbox.
While these inbox management techniques may seem like small steps, they are important to keep you organized and not overwhelm the virtual assistant.
5. Use email templates or ready responses
One of the best methods to keep your email inbox organized is to use templates or enable canned responses. That way, if you find yourself responding to the same type of email, you can create a template that will automatically fill out the email. This will save your time and help you stay coordinated.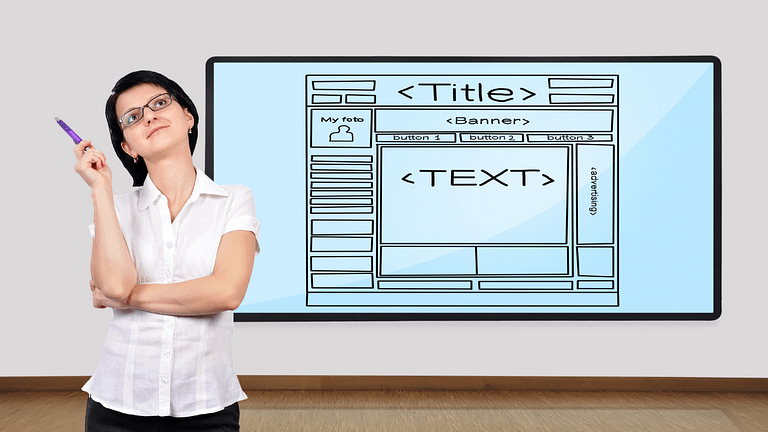 Prepared responses can be especially helpful if you respond to similar emails. That way, you can create a template that will automatically fill in the email content.
This will save your time and help you remain coordinated. You can also use ready-made replies to receive emails without writing a full response quickly.
6. Use a zero inbox philosophy
The zero inbox philosophy is a great way to manage your email. With Inbox Zero, you provide all emails that need some action on your folder and reply to them quickly.
Another significant thing about Inbox Zero is that it won't appear in your inbox again once you reply to an email.
This is ideal for people who check their email every hour or minute because there will be fewer crowds, and you can focus on what is most important to you.
7. Set aside a specific time for an email each day
One technique you can do is set aside time each day to check and respond to emails. This will help your virtual expert not get diverted while working on other daily tasks.
If possible, limit yourself to checking emails only once or twice a day until you can focus on the most important things for your business.
8. Set a time to clear your inbox and clear your email to-do list
Taking the time to clear your email and to-do list can be very helpful in maintaining a clean inbox. This is important for virtual assistants who organize your email for you.
If possible, every week, maybe Monday morning, try to set aside a few minutes for maintenance so you can ensure everything is fine. This includes deleting emails, filling them into the appropriate folders, and making sure spam emails are reported. If you have an individual inbox that you use only for your virtual assistant, it's easy to schedule regular maintenance.
However, if you've shared an inbox where personal and business messages have merged, make sure you don't do any cleaning on Saturday or Sunday because these are the days you receive the most messages.
Although regular cleaning is important, don't be discouraged about arranging your email. Don't give more than 30 minutes each week for email management. If you spend too much time scanning old messages, you may miss important emails that need immediate attention.
9. Use the snooze feature
If you want to check and reply to emails but don't have time, try the Email Snooze feature in your email program. With this technique, you can tell the selected email that you will return to it later or when certain conditions are met. You can also return it to your inbox later or when certain conditions are met.
This will help keep inbox tidy from junk emails without leaving your inbox empty.
10. Colored email icons
As another management technique, color-coded emails or labels can help a virtual assistant keep track of what's most important. It is also important to manage emails on a prompt basis.
Use different colors for each priority level. One of the best methods to stay sorted is to color-code your inbox labels so you can easily identify what you need and don't need immediate attention.
This will save you time by not looking for specific emails you need to do or checking your inbox for any new changes.
11. Mark emails that need more attention
Another way to prioritize email is to flag emails that require further action. It can also be associated with setting reminders to get follow-up if you need to pay more attention to more important/urgent issues.
You can also use tags for all sorts of purposes, such as having an inbox where you can monitor your email for important or flagged messages. You can also use a separate inbox where you can only monitor important or urgent messages.
You can flag emails that need more attention and set a reminder to come back to them later if you have limited time or your time is not right because these emails don't need immediate attention. Thus, you'll be able to sort your inbox very quickly.
You can also report emails you need to find or follow up. That way, your inbox won't look cluttered, and your virtual assistant will be able to find your flagged email quickly.
12. Useful Feature 'Touch It once'
'Touch It Once' is a new inbox management technology available in Gmail and other mailboxes.
The concept is simple – touch any email once and then archive, delete or continue as soon as possible. There are no difficult guidelines to follow, and you must ensure nothing stays in your inbox for more than 24 hours.
Touch it once is very flexible and aims to help you easily manage your inbox no matter how many emails you receive daily. With this inbox management technology, you'll be able to process emails without wasting time quickly.
13. Mark junk email as 'read'
If you want to save time, taking a "read" approach is another inbox management technique that virtual assistants can use. With this inbox management technology, you'll be able to keep your inbox tidy without moving emails back and forth or being overwhelmed by hundreds of junk messages.
Just move junk messages to another inbox (or even label them "read") and keep your inbox mess-free. Then, when you have time, check this inbox and see what to do according to the email received. This is a useful idea, especially if you are getting a lot of newsletters or subscription emails.
Conclusion
Managing email can be daunting, but it can be easily handled with the right tips and techniques. You can find email quickly and easily when needed with folders, labels, and filters.
A word of caution: tagging, filtering, snoozing, etc. Don't go overboard with these email management tips. If you give too much time handling your inbox, you may miss an email that needs immediate attention! When in doubt, use common sense regarding email management before ordering your inbox.
Always prioritize the most important messages before considering grouping them into a folder or tab in your inbox. Also, always limit how much time you can spend clearing your email.
If it takes more than 30 minutes each week to clear all your emails, something is wrong!
Most importantly, have a good relationship with your virtual assistant when managing your email without managing everything they do