In today's world, companies need to be smart about their digital marketing to stay competitive. In addition, an online presence is required. Platforms like Facebook, Google Ads, and LinkedIn offer new scopes to reach potential consumers.
However, internet marketing is more than just setting up a profile and posting occasional updates.
Companies must develop a comprehensive digital marketing strategy to succeed in the digital age. This policy should include search engine optimization (SEO), content creation, and social media presence.
But this also suggests that business owners can overwhelm themselves with many marketing tasks.
So you need a boost – some supercharger – that will allow you to maintain or build your marketing momentum. Virtual Digital Marketing Assistant (VA) can help you with this.
How a Virtual Marketing Assistant Can Add to Your Digital Marketing Strategy
What is digital marketing?
Simply put, digital marketing involves online marketing efforts. It uses an online channel to promote or sell merchandise and services.
Digital advertising uses technology to track data and analytics so that companies can measure the results of their campaigns. This data can then be used to notify future marketing decisions.
Essential components of successful digital marketing include:
Search Engine Optimization (SEO)
Search engine optimization improves a website's visibility on search engine results pages. To rephrase it, the process of making a website is more "friendly" to search engines.
However, SEO is not just about improving a website's ranking; It is also about increasing the number of website visitors.
Content marketing
E-Commerce content marketing is a strategy companies use to create and distribute online content (such as blog posts, videos, etc.) to attract and retain customers.
Content marketing aims to build customer relationships by providing relevant and informative information.
Content marketing can achieve various objectives such as increasing brand awareness, generating leads, and increasing sales.
To succeed, companies must create high-quality content that targets their audience. In addition, they should have a plan to distribute this material and ensure that it reaches the right people.
Managing Social media
Social Media handling is creating, organizing, and publishing social media posts on all your social media channels.
This includes developing a publication strategy and schedule for creating and sharing content, tracking engagement, and replying to comments. Therefore, you can be sure that your online presence is consistent, specific, and engaging.
Email marketing
Email marketing is an effective means that can reach a large audience with little effort. Used properly, email marketing can be an effective way to build relationships with customers and increase sales.
However, it is an important thing to consider when utilizing email marketing.
First, ensuring your email list is accurate and up-to-date is important. Otherwise, you risk sending emails to people no longer interested in hearing your news.
Second, create compelling and relevant messages that your audience will like.
Lastly, it's important to monitor your results and make the necessary changes to make your email marketing campaign a success.
Website administration
Anyone who owns a business website knows that running a website is more than just throwing a few pages and hoping for success.
Good website design can be a powerful marketing tool that will help attract new customers and grow the business.
However, it requires time and effort to design and maintain a website. In addition to web design, digital vendors are also needed to create landing pages, manage content, and track web traffic.
Graphic design
Graphic design is an important component of many digital marketing campaigns. It is the process of visual communication of messages and ideas. This includes creating custom images and videos for graphic design and logo development.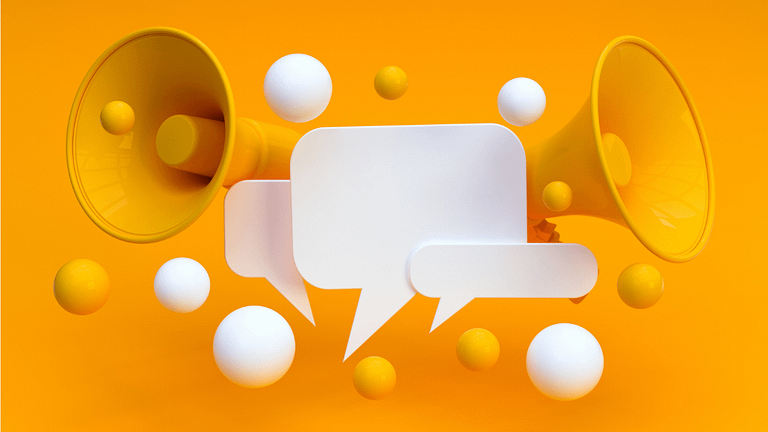 Graphic design can be used for various purposes, including advertising, product packaging, and corporate branding.
Which is better – traditional marketing methods or digital marketing?
Over the past few years, companies have relied heavily on traditional marketing methods such as printed advertising, live mail, and TV advertising. Although these methods can still be effective, they are often expensive and difficult to quantify.
Instead, digital marketing is more accessible, and results are better understood. With digital marketing, companies can see how many people see their ad, click on it, and take action. In addition, digital marketing allows businesses to target specific demographics with laser accuracy. Therefore, it is not surprising that small companies are investing heavily in digital advertising.
It isn't easy to find only a single answer to the best market performance; hence it is clear that digital marketing has many benefits over traditional methods.
How can you boost your digital marketing?
There are many ways to improve your digital marketing, but working with a virtual digital marketing assistant or digital marketing consultant can be a very effective way to get started.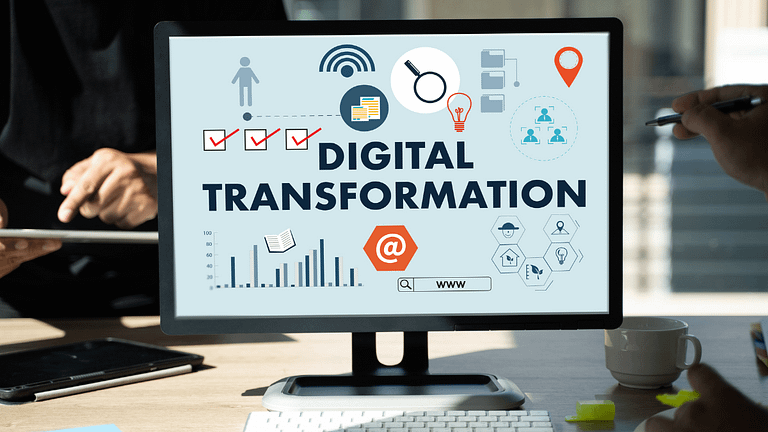 They can help you create and implement marketing tasks and strategies tailored to your business objectives. In addition, they can help you track and analyze your digital marketing campaign to see what works and needs improvement.
What's the variance between a virtual assistant and a digital marketing consultant for digital marketing?
Virtual assistant for digital marketing
Virtual Digital Marketing assistants can help you take your online marketing efforts to the next level. As digital natives, they are well versed in the latest digital marketing trends and techniques. They can provide continuous support and help you build and execute digital marketing campaigns targeting your customers and effectively generating leads.
In addition, Digital Marketing Assistant can help you manage your social media accounts, create relevant content, and track your analytics so you can make data-driven decisions about your marketing campaigns.
Moreover, virtual digital marketing experts can also handle recurring and other administrative tasks, such as creating appointment schedules, creating expense reports, maintaining databases, and managing customer satisfaction.
Digital Marketing Consultant
On the other hand, a digital marketing consultant is a professional who provides expert advice and guidance in all aspects of digital marketing. This includes developing policies, analyzing data, and making recommendations for improvement.
Who do you want to hire – a Virtual Digital Marketing Assistant or a Digital Marketing Consultant?
Traditionally, the role of a virtual assistant will come after someone decides on a policy and focuses on implementation. As a business owner, the person you need to hire someone who meets your needs.
If you have a strategy, this is your best move.
However, many small business proprietors do not have the money to hire a digital marketing consultant. As professionals, they charge according to their training and abilities.
That's why a Virtual Marketing Assistant is a great option. But the main thing is that you must be very clear about your strategy and needs.
Remember: Virtual assistants are great at completing digital marketing and brainstorming tasks but don't run an overall strategy.
The main thing is that you should know what you are asking and be able to give clear instructions. Explain in writing what exactly your virtual assistant wants you to do. This will ensure the utmost value from the relationship.
How can a virtual assistant for digital marketing enhance your digital marketing strategy?


Virtual Digital assistants can do competitive research
Competitive research should be a major business activity, as the competitive landscape and market conditions do not remain stable. So if you don't pay attention, you will fail to sustain in the industry. This implies it should be a regular activity but takes a long time to complete.
Virtual assistants for digital marketing can help with:
Set alerts to indicate keywords or online company names
Monitor competitors' advertising and strategy
Use a tool to see what keywords your competitors are using
Search for content tools to help you find popular influencers and the most shared content for a topic.
Digital Marketing Virtual Assistant can set up email marketing
A big part of email marketing is writing the email (which doesn't usually work for a virtual assistant) but setting that email up in your system. A virtual assistant can handle everything from email newsletters to the various sequences you have.
Remember that you (or the content/marketing person) must write emails and decide the policy. However, significant digital marketing facilitators can pay attention to the rest, including call-to-action buttons, and ensure valid links and activities.
Digital Marketing Virtual Assistant can manage your social media management
Digital Marketing Virtual Assistants can be a game-changer in your social media management, as they can help you with various tasks related to social media marketing. Such as creating social media strategies to joining social media analysis and reporting.
Virtual assistants are very experienced in using several social media platforms, so they can help you increase your reach and improve your social presence.
In addition, virtual assistants are often organized and can keep track of your social media calendar, making sure you follow the schedule of your social media posts.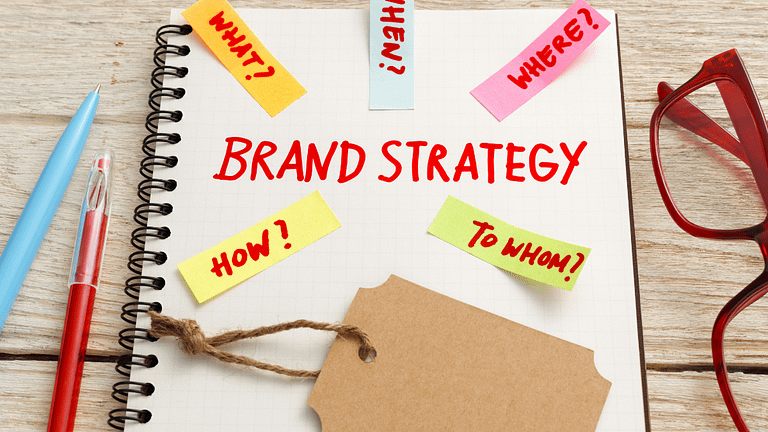 Your digital marketing virtual assistant can help you create your lead magnet
Lead magnets are important in helping you build your email list, but they can also be a time-consuming task.
What can you get your virtual assistants to do if they are not virtual assistant strategists or content creators?
One thing is to reuse the material you spent creating to convert it into a lead magnet.
For example, your content may be spread on slides you have created for a web presence. Digital Marketing VA can take it into printable downloads, infographics, brief e-books, or lead magnets.
Digital Marketing Virtual Assistant can handle online content preparation and advertising
Like email marketing, content marketing involves more than just initial content creation. For example, setting up your blog can take a while to test and ensure it's delivered correctly and all the links are working.
On top of that, you want to optimize your investment in content marketing, which means making sure your content is promoted.
Digital Marketing Virtual Assistant can follow your set procedure to promote content across different channels. This helps ensure you are consistent and competent.
Virtual assistants can also be a brilliant resource for basic video editing tasks. They can assist with tasks like video rip, adding basic transitions and effects, and even creating simple animations for your content.
Plus, since the Virtual Marketing Assistant is a remote employee, you can save money! This can be an advantageous and cost-effective option for small business owners who do not have the resources to hire an entire team to edit videos.
Last thought
Getting the most out of a virtual assistant to help you with your digital marketing strategies means preparing early. This means:
Define your strategy clearly.
Create structured processes that support your strategies
To ensure you get the best value from using a meaningful marketing assistant, plan to get them ready. You don't want to "wing it"; otherwise, you will see that you are not getting the results you want.
Are you ready to bring a virtual assistant to help you in digital marketing endeavors? Connect with us today to know how we can help.